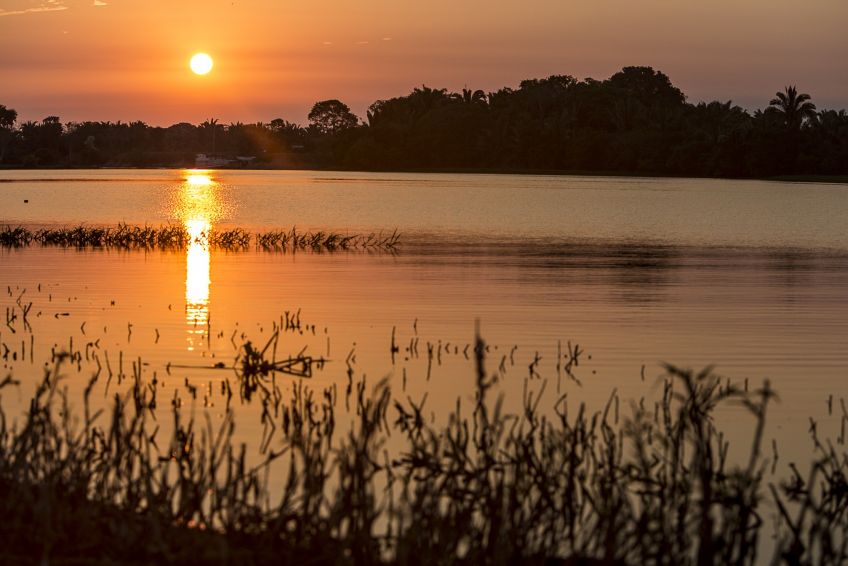 Fertilizer prices are at decades high with potash selling for ~$800 per tonne delivered to Brazil supported by fundamentals as global food prices are up ~30% year to date according to the United Nations based on a combination of extreme weather, supply chain issues and worker shortages.
Under this highly positive macro backdrop, Brazil Potash's Regulation A financing has gone exceptionally well with US$37 million in completed subscription agreements out of which US$33 million have been funded to date and growing.  We anticipate raising the full US$50 million approved as the highly regarded investor newsletter writer that launched coverage on our company in October will be back in Brazil early in the new year to update his investor network followed by a second investment newsletter group launching coverage.
In parallel, discussions remain ongoing with multibillion corporations in the agricultural space regarding a cornerstone equity investment to fund a large portion of project construction.  We have also started discussions with massive Brazilian farmers and cooperatives regarding offtake agreements to buy our potash as will be required to be in place to secure bank debt for project construction.
Brazil Potash has completed 76 of the 78 items required to obtain the Installation License needed to start project construction.  The two outstanding items are both tied to consultations with indigenous people which were approved on November 24th to start after months of preparation and being on hold due to COVID constraints for large group gatherings.  These consultations are expected to remain ongoing for several months given the large number of people being consulted from different regions surrounding our project.
Leading these consultations from Brazil Potash's team is our newly appointed President Brazil, Adriano Espeschit. Adriano is a Brazilian citizen with over 30 years' experience building and operating mines globally for major company's including BHP, Vale and Shell Canada.  During his career, Adriano has been involved in several successful consultations with indigenous people and has potash experience from his time as Contracts Leader at the Petromisa Potash mine in Brazil. Prior joined Brazil Potash, Adriano was Executive Director of J.Mendo Consultoria, Operations Director of Mirabela Nickel, General Manger of Mouth Keith Nickel Operations for BHP Billiton Australia, Project Leader at Shell Canada where worked with First McKay First Nation and General Manager of the Sossego Project at Vale.
Finally, we are pleased to report that on November 3rd, we obtained the "Exploration Operating License" for our Itapiranga potash discovery.  This license allows us to conduct further geological work including drilling and seismic surveys to define a second major potash deposit within the same basin as our existing Autazes project which is exciting.  Our team believes the potash basin in northern Brazil is roughly 9,400 square miles in size (MASSIVE) which makes it roughly two thirds the size of the entire Saskatchewan Canada basin in which multibillion company's including Nutrien, BHP and K+S share the ore body and twice the size of Russia's Ural basin which hosts multibillion companies Uralkali and Eurochem.   Development of another highly economical potash ore body for future expansion could allow us to increase target production from 2.4Mtpa to 5Mtpa with the aim of eventually supplying half of Brazil's potash needs.
Yours truly,
Matt Simpson
CEO Brazil Potash
---
Cautionary Note Regarding Forward-Looking Statements
All statements, other than statements of historical fact, contained in this shareholder update constitute "forward-looking statements" and are based on the reasonable expectations, estimates and projections of the Company as of the date of this letter. The words "plans," "expects," or "does not expect," "is expected," "budget," "scheduled," "estimates," "forecasts," "intends," "anticipates," or "does not anticipate," or "believes," or variations of such words and phrases or statements that certain actions, events or results "may," "could," "would," "might," or "will be taken," "occur" or "be achieved" and similar expressions identify forward-looking statements. Forward-looking statements include, without limitation, statements regarding the indigenous consultation process, the completion of an initial public offering,  completion of studies and assessments, the receipt of the installation licence and conditions precedent thereto, advancing construction financing, raising capital, completing a strategic transaction with a third party, environmental or community benefits, electricity sources, job creation and skills training for local communities, the growth of the potash market, expected industry demands, the Company's business strategy, currency fluctuations, government regulation and environmental regulation. Forward-looking statements are necessarily based upon a number of estimates and assumptions that, while considered reasonable by the Company as of the date of such statements, are inherently subject to significant business, economic and competitive uncertainties and contingencies. The estimates and assumptions contained in this letter, which may prove to be incorrect, include, but are not limited to, the various assumptions of the company set forth herein. Known and unknown factors could cause actual results to differ materially from those projected in the forward-looking statements. Such factors include, but are not limited to fluctuations in the supply and demand for potash, changes in competitive pressures, including pricing pressures, timing and amount of capital expenditures, changes in capital markets and corresponding effects on the Company's investments, changes in currency and exchange rates, unexpected geological or environmental conditions, changes in and the effects of, government legislation, taxation, environmental regulations, controls and regulations and political or economic developments in jurisdictions in which the Company carries on its business or expects to do business, success in retaining or recruiting officers and directors for the future success of the Company's business, officers and directors allocating their time to other ventures; success in obtaining any required additional financing to make target acquisition or develop the Autazes project; employee and community relations, and risks associated with obtaining any necessary licenses or permits. Many of these uncertainties and contingencies can affect the Company's actual results and could cause actual results to differ materially from those expressed or implied in any forward-looking statements made by, or on behalf of, the Company. There can be no assurance that forward-looking statements will prove to be accurate, as actual results and future events could differ materially from those anticipated in such statements. All of the forward-looking statements made in this letter are qualified by these cautionary statements. These factors are not intended to represent a complete list of the factors that could affect the Company. The Company disclaims any intention or obligation to update or revise any forward-looking statements, except to the extent required by applicable law. The reader is cautioned not to place undue reliance on forward-looking statements.