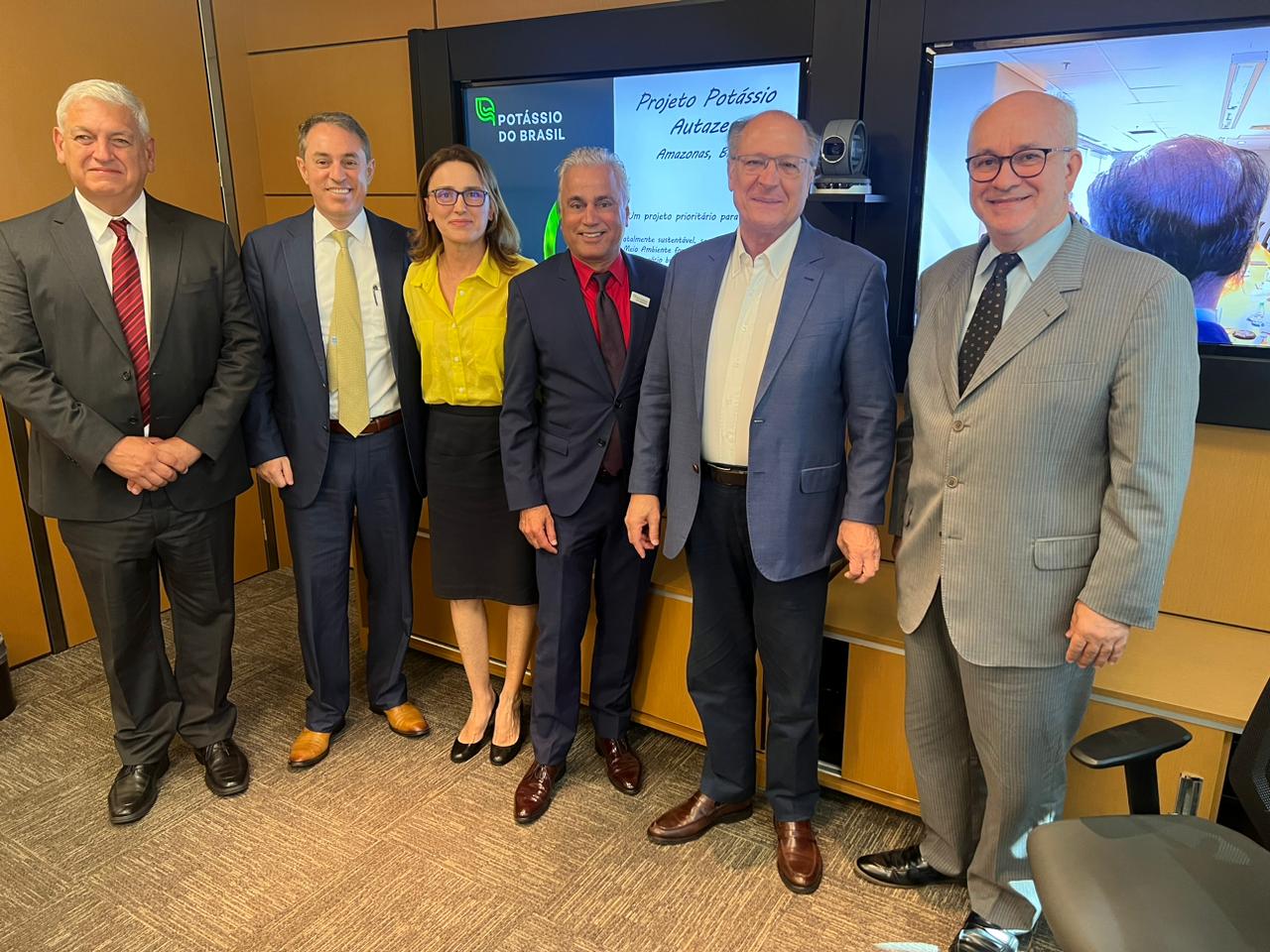 The President of Potássio do Brasil, Adriano Espeschit, fulfilled this week's agenda in Brasília, visiting the Ministry of Mines and Energy and the Ministry of Agriculture and Livestock, to present the Autazes Potash Project, to the new management of the Federal Government. This Friday (03.03), along with the Chairman of Brazil Potash, Stan Bharti, they were received in São Paulo by the Vice President of the Brazil Republic and Minister of Development, Industry, Commerce and Services, Geraldo Alckmin, who also met the Autazes Potash Project presented by Stan, Adriano and other members of the Company's Board of Directors.
In Brasília, the Project was presented directly to the Minister of Agriculture and Livestock (MAPA), Carlos Fávaro and his technical team. As well as with the Minister of Mines and Energy (MME), Alexandre Silveira.
At the meeting with the Vice President in São Paulo, Geraldo Alkmin recalled President Lula's focus and stated that "Brazil is one of the world's largest producers of food, animal protein, vegetable protein, fiber, and we need to strengthen the industry, especially the fertilizer industry. The Chairman of Brazil Potash, Stan Bharti, thanked the vice president for the opportunity to present the Autazes Potash Project to the Federal Government and said he was excited about the perspectives of contributing to Brazil becoming self-sufficient in the production of potash. Alckmin was also invited by the president of Potássio do Brasil, Adriano Espeschit, to get a closer look at the municipality of Autazes, in the state of Amazonas, where the Autazes Potash Project will be implemented.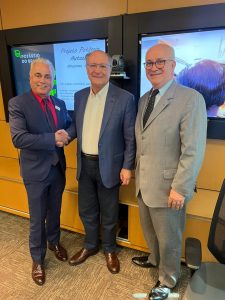 Recently, the national media announced that Geraldo Alckmin will assume the presidency of the National Council of Fertilizers and Plant Nutrition (Confert), following a decree signed by President Luiz Inácio Lula da Silva. The idea is to strengthen the national fertilizer industry and reduce Brazil's dependence on foreign countries.
ABOUT THE PROJECT – Potássio do Brasil continues to bring the Autazes Potash Project to the attention of the authorities, which will sustainably boost the fertilizer chain in Brazil and food security in the country and the world. The Autazes Potash Project will use sustainable engineering to produce Potassium Chloride, an important fertilizer for Brazilian agribusiness that will be extracted from the subsoil of the municipality of Autazes (AM), 112 km from Manaus, without causing damage to the soil and other resources. natural in the region.
The enterprise, which is currently in the environmental licensing phase, has an estimated useful life of over 23 years and will place the state of Amazonas in the ranking of the largest fertilizer producer in Brazil. When the average annual production of 2.4 million tons of Potassium Chloride is reached, the supply of this input will correspond to approximately 20% of the volume consumed in Brazil.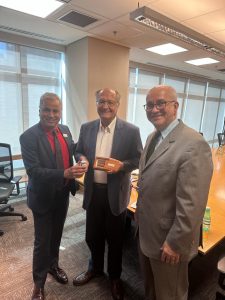 Content produced by Potássio do Brasil