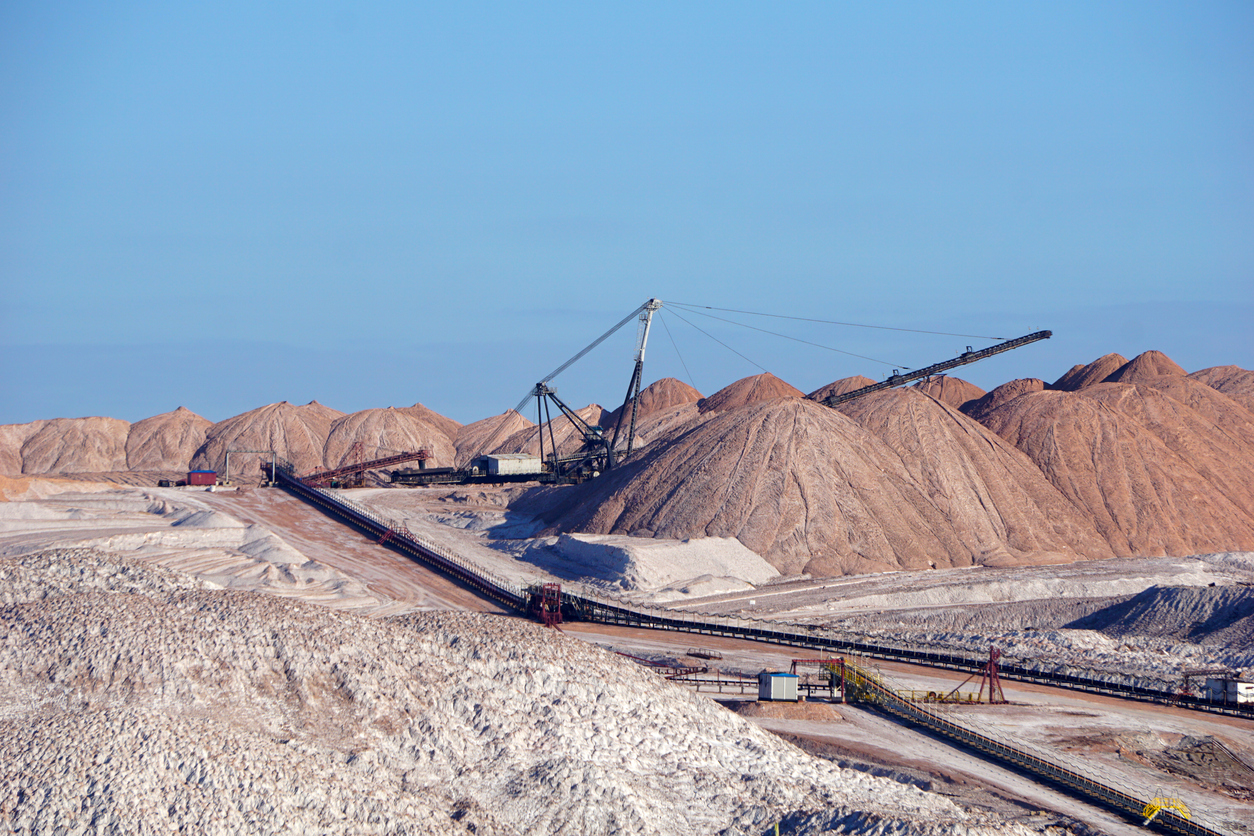 The global food supply is becoming increasingly unbalanced, as conditions like conflict and drought continue to rise. This has led to a situation where a few countries now control the potash market, which is essential for ensuring global food security. Brazil Potash's Autazes Project aims to change that by doubling output in the coming years and making Brazil self-sufficient in terms of potash production in the near future. Here's why it could be a key investment for global food security.
The Potash Market Has Strong Fundamentals
The demand for potash is driven by a number of factors, including population growth, urbanization, and the need for higher-yielding crops. This means that the market fundamentals are strong and continue to support higher prices. There is a highly concentrated supply side with price support and further upside potential because of the sanctions placed on Belarus and Russia. Countries like Brazil that have the potential to increase production are in a strong position to take advantage of this situation.
It is also the best option as a fertilizer, with the lowest environmental footprint and constant demand. The barrier is that crop area and yields need to rise.
Investment in Food Security is a Multi-Generational One
Feeding the world's growing population is an ongoing challenge that requires a long-term commitment. Investing in food security is not something that can be done overnight, but rather it is a multi-generational effort. Brazil Potash's Autazes Project is one example of how this type of investment can pay off in the long run. By increasing production and making Brazil self-sufficient in terms of potash production, the project has the potential to make a significant impact on global food security for decades to come.
The Company Has a Leading ESG Profile
Brazil Potash is a company with a strong commitment to environmental, social, and governance (ESG) issues. This is evident in their Autazes Project, which aims to double output while also protecting the environment. The company has also taken steps to ensure that the local community will benefit from the project, through initiatives like training programs and infrastructure development. This leading ESG profile is another reason why Brazil Potash's Autazes Project could be a key investment for global food security.
Brazil is Currently an Import-Dependent Market With Growing Demand
Brazil is currently a net importer of potash, due to a combination of factors like limited production and growing demand. With Brazilian demand expected to continue growing, the project has the potential to make a huge dent in the demand domestically. The country is the world's largest net exporter of agricultural products and food but requires potash imports to hit those numbers. This could be solved with domestic potash production which would drive down agricultural input costs immensely.
Brazil is also a naturally advantageous market for agriculture with significant amounts of arable land, freshwater, and exports for agricultural goods of approximately $110 billion.
Management Has a Strong Track Record
Brazil Potash has an extremely experienced management team with backgrounds from Vale, Shell, Rio Tinto, BHP Billiton, Hatch, and Nutrien. The team has a strong track record of developing and bringing projects into production. In addition, the company's board of directors includes advice from representatives from some of the world's largest agribusiness companies, which provides valuable insights into the industry.
The project has received strong support from the Brazilian government as well, and fertilizers have become a national priority since the release of the National Fertilizer Plan.
Bringing a massive potash project to production like Autazes has the potential to swing the balance of power in the potash market and increase Brazil's role as a key player in global food security. With strong fundamentals, a committed management team, and a supportive government, Brazil Potash's Autazes Project could be the one to do so.
Produced by: Mining Feeds