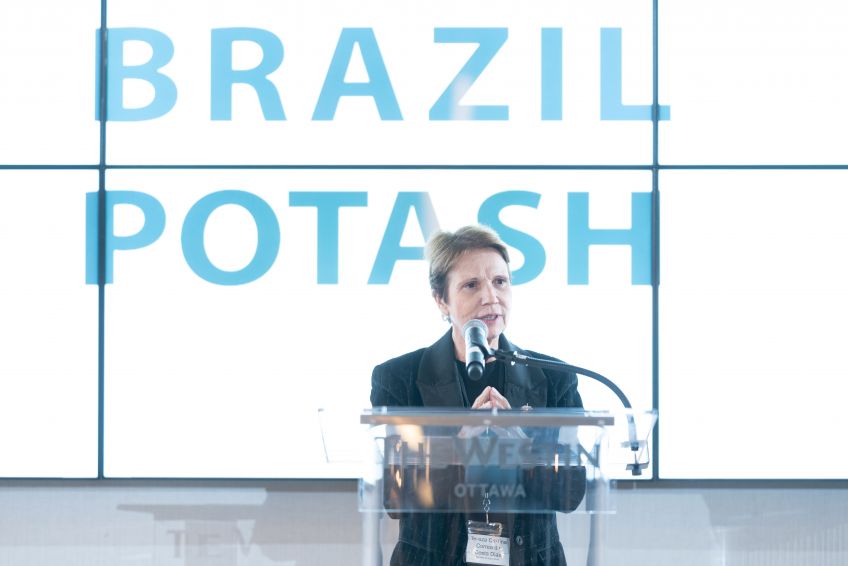 Putin's war against Ukraine has global consequences for food security and Brazil Potash can be part of the solution.
Putin's war against Ukraine has global consequences for food availability and prices resulting in a wake-up call that we can no longer be complacent on something as critical as our own food security.  Ukraine is one of the world's largest suppliers of agricultural goods and is often referred to as Europe's breadbasket.  Russia is one of the world's largest producers of wheat but even more importantly has vast resources of potash and natural gas core to the production of nitrogen-based fertilizers.  According to the US Department of Agriculture, food prices increased 7% over the last year prior to this war breaking out.  During this time, potash prices rose ~220% delivered to Brazil from US$245 per ton in January 2021 to US$800 per ton by mid-December 2021.  Since the war broke out, potash prices have already increased a further $325 per ton to the current $1,125 per ton and continue to rise.  Potash is an essential nutrient with no known substitute used to strengthen plant root systems, helping plants resist disease, temperature fluctuations and increase crop quality and yield. Having ~40% of global potash supply taken out of the market based on sanctions against Russia and Belarus will have global food security impacts and Brazil Potash can be a key part of a long-term solution.
Brazil is one of the world's largest exporters of agricultural goods at over US$80 billion per year, it has the largest amount of land suitable to grow food and the highest amount of freshwater globally. However, Brazil is exposed as it imports ~95% of its potash needs out of which ~43% was supplied by producers located in Russia and Belarus.  Russia's war on Ukraine has resulted in shipping companies ceasing business with Russia leading to Russia's Ministry of Industry and Trade recommending the suspension of all fertilizer exports.  Belarus has been sanctioned by the US government and is struggling to find ways to export its potash. This resulted in Brazil's government announcing on March 11th, its National Fertilizer plan to stimulate investments in domestic potash and phosphate production. Immediately post this announcement on March 13th, Brazil Potash hosted a delegation led by Brazil's Minister of Agriculture in Ottawa, Canada where she came specifically to meet with existing major fertilizer producers to request they increase fertilizer supplies, investment in Brazil and ask what Brazil's government can do to help accelerate the construction of the Autazes potash project.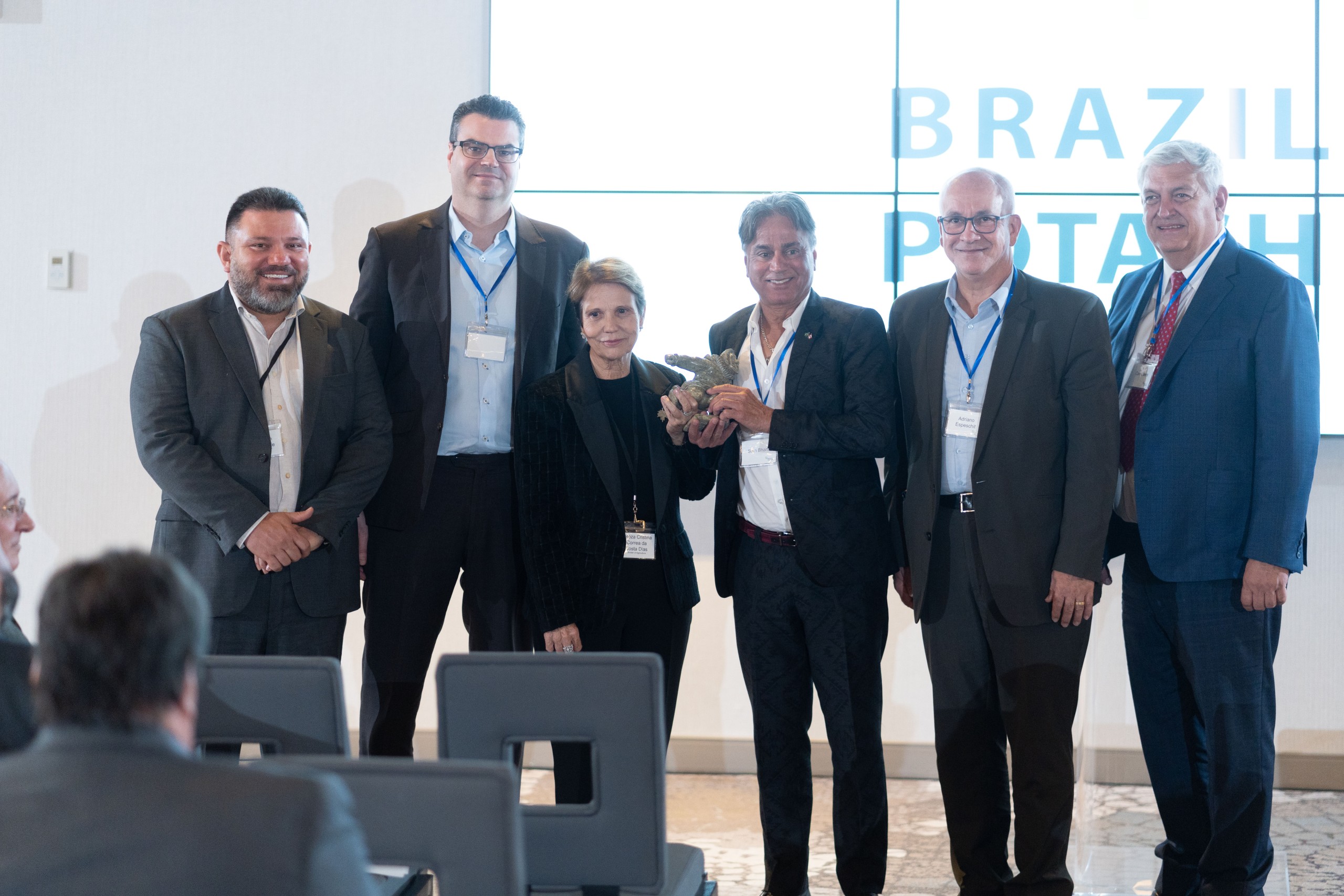 Autazes Mayor Anderson, CEO Matt, Minister Cristina, Chairman Stan, President Adriano, Advisor Con
With this backdrop, we have entered into preliminary discussions with the largest privately-owned diversified agricultural company in Brazil to market and distribute all of Brazil Potash's future production. Brazilian farmers have deep concerns about the supply security of potash and the risk of under-fertilization in a country that relies on domestic agricultural production to feed its people and generate ~25% of the country's GDP.
The indigenous consultations – the final item required as part of our license for project construction – which were previously on hold due to COVID constraints for large group gatherings, should commence any day now and be ongoing until this fall. Once Brazil Potash obtains its Installation License, the company will have all of the key permits and licenses required to start project construction.
In conjunction with the commencement of these consultations, Brazil Potash has engaged Ernest & Young LLP (EY) Canada to help us structure and package the Environment, Social and Governance (ESG) strategy for the company so we can more clearly articulate the benefits of our sustainability-related efforts.  EY was selected due to their substantial experience supporting companies with similar operations and robust understanding of several ESG disclosures and rating frameworks that will play an important part in accessing large-scale development capital.
Although geopolitical developments of late present broad-based socioeconomic concerns, the fertilizer and agriculture sector stems to benefit from supply and trade-flow disruptions. The current pricing environment indicates significant valuation upside for Brazil Potash and is encouraging as we assess alternatives to accelerate project development, unlock value for shareholders and contribute meaningfully to global food security.
Yours truly,
Matt Simpson
CEO Brazil Potash
---
Cautionary Note Regarding Forward-Looking Statements
All statements, other than statements of historical fact, contained in this shareholder update constitute "forward-looking statements" and are based on the reasonable expectations, estimates and projections of the Company as of the date of this letter. The words "plans," "expects," or "does not expect," "is expected," "budget," "scheduled," "estimates," "forecasts," "intends," "anticipates," or "does not anticipate," or "believes," or variations of such words and phrases or statements that certain actions, events or results "may," "could," "would," "might," or "will be taken," "occur" or "be achieved" and similar expressions identify forward-looking statements. Forward-looking statements include, without limitation, statements regarding the potash market and price expectations, the indigenous consultation process, completion of studies and assessments, the receipt of the installation license and conditions precedent thereto, advancing construction financing, raising capital, completing a strategic transaction with a third party, environmental or community benefits, the growth of the potash market, expected industry demands, the Company's business strategy, currency fluctuations, government regulation and environmental regulation. Forward-looking statements are necessarily based upon a number of estimates and assumptions that, while considered reasonable by the Company as of the date of such statements, are inherently subject to significant business, economic and competitive uncertainties and contingencies. The estimates and assumptions contained in this letter, which may prove to be incorrect, include, but are not limited to, the various assumptions of the company set forth herein. Known and unknown factors could cause actual results to differ materially from those projected in the forward-looking statements. Such factors include, but are not limited to fluctuations in the supply and demand for potash, changes in competitive pressures, including pricing pressures, timing and amount of capital expenditures, changes in capital markets and corresponding effects on the Company's investments, changes in currency and exchange rates, unexpected geological or environmental conditions, changes in and the effects of, government legislation, taxation, environmental regulations, controls and regulations and political or economic developments in jurisdictions in which the Company carries on its business or expects to do business, success in retaining or recruiting officers and directors for the future success of the Company's business, officers and directors allocating their time to other ventures; success in obtaining any required additional financing to make target acquisition or develop the Autazes project; employee and community relations, and risks associated with obtaining any necessary licenses or permits. Many of these uncertainties and contingencies can affect the Company's actual results and could cause actual results to differ materially from those expressed or implied in any forward-looking statements made by, or on behalf of, the Company. There can be no assurance that forward-looking statements will prove to be accurate, as actual results and future events could differ materially from those anticipated in such statements. All of the forward-looking statements made in this letter are qualified by these cautionary statements. These factors are not intended to represent a complete list of the factors that could affect the Company. The Company disclaims any intention or obligation to update or revise any forward-looking statements, except to the extent required by applicable law. The reader is cautioned not to place undue reliance on forward-looking statements.