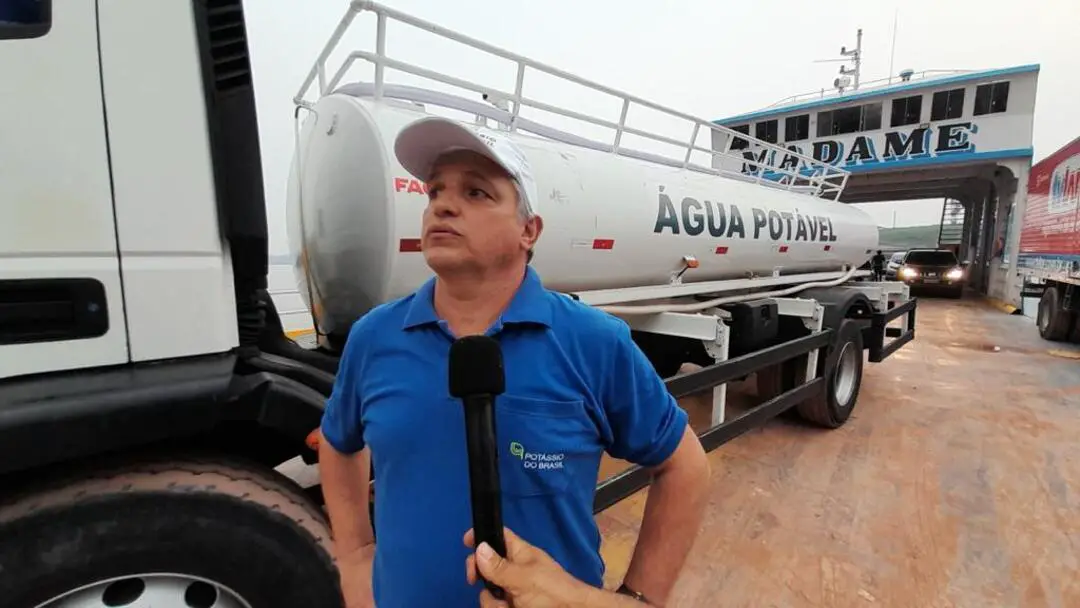 The surge in wildfires and blazes in the Autazes region (112 km from Manaus) has triggered a series of actions to provide assistance to both the environment and the residents of communities around the town, who are currently in social vulnerability. Adding to this support network, Potássio do Brasil, a subsidiary of Brazil Potash, has been offering humanitarian and environmental aid to the municipality of Autazes, as the wildfires have intensified due to the dry river season.
Among the initiatives, the company received a plea for assistance from the Indigenous Mura Council (CIM) to provide clean water to the indigenous people in the 36 villages of the municipality through a water truck. Potássio do Brasil responded to the call by providing two water trucks to supply the Mura villages for the duration of the crisis. The delivery took place over the weekend at the CIM headquarters in Autazes.
Furthermore, the company donated 40 sets of Personal Protective Equipment (PPE) to the firefighting teams of the Autazes Municipality, aiming to ensure the safety of those on the front lines combating the fires.
Over 20 firefighters are working day and night in the rural communities of the municipality, striving to contain the wildfires in the region. This reinforcement also involves various agencies in a coordinated effort led by the Autazes Environmental Department, Municipal Guard, Civil Defense, Traffic Department, Camera Monitoring Center (Ciops), Civil and Military Police, as well as the Fire Department. Potássio do Brasil is here to make a meaningful contribution.
"This is a moment of humanitarian aid where everyone must come together for the sake of the environment and, above all, the people. We are collaborating with the community, and their issues are our concerns as well, so we are joining forces in the fight against wildfires in the municipality," emphasizes Adriano Espeschit, President of Potássio do Brasil.
The company has also supported the state government by donating essential food baskets that will be distributed to both indigenous and non-indigenous families facing social vulnerability in the state.
This week was deemed the worst in the history of Autazes, as it was completely shrouded in smoke, as reported by Mayor Andreson Cavalcante. "Inpe (National Institute for Space Research) disclosed the detection of 504 wildfires in the Amazonas, with 104 of those in Autazes alone. We are actively battling this and appealing to the public to report activities that are affecting the health of people here and in other areas where the smoke spreads," the mayor said.
Potássio do Brasil has a project to produce potash fertilizer in Autazes and is committed to developing socio-economic and environmental initiatives for the population.
Content Produced by Potássio do Brasil