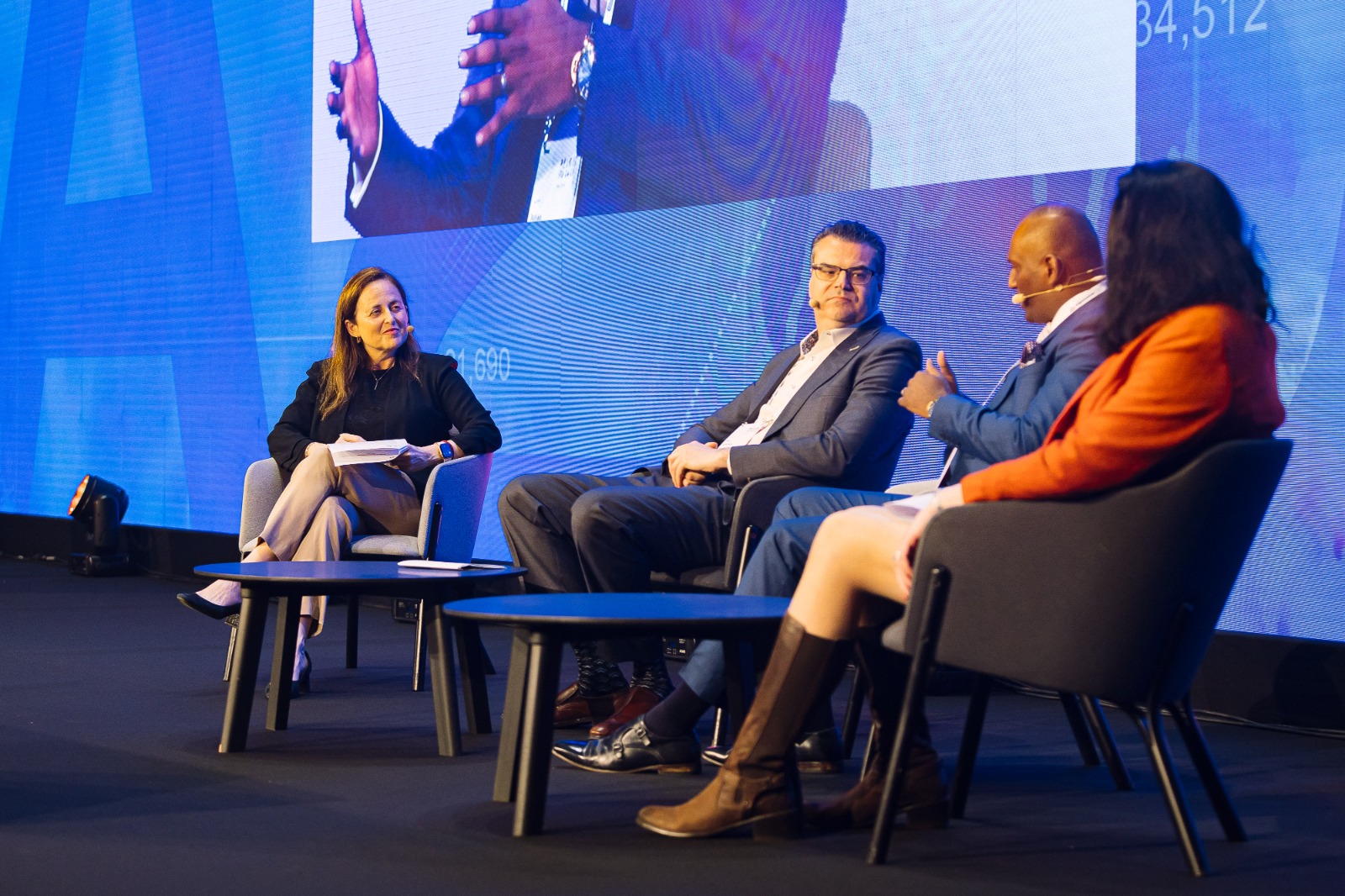 IFA 2023 Keynote Panel: Alzbeta Klein – IFA CEO; Matt Simpson – BPC CEO; Julian Palliam – CEO Foskor; Jaine Caunt – Director GAFTA
AMAZONAS, BRAZIL, June 5, 2023 – Brazil Potash Corp. ("Brazil Potash" or the "Company") management have had a busy first half of 2023 with positive updates with respect to strong support from Brazil's new federal government, licensing progress and interest to secure the balance of our available potash offtake rights coming off the back of a keynote panel speech at the International Fertilizer Association ("IFA") annual conference.
At the IFA annual conference, there were over 1,500 people in attendance, including CEOs from most major fertilizer companies. Brazil Potash's CEO, Matt Simpson, participated in a keynote panel to speak about the importance of "building sustainable supply chains to ensure food security".  Matt's speech focused on the concept of "selective globalization," meaning that there are certain essential goods that should be produced domestically, when possible, to ensure the availability of supply.  Brazil today is one of the world's largest exporters of agricultural goods at over US$110 billion per year.  With vast amounts of fresh water, arable land, and year-round climate conducive to growing crops, Brazil's importance to feeding the world will grow as the world's population grows.  However, Brazil is vulnerable as it imports over ~95% of its potash needs, half of which is from Russia and Belarus, when one of the world's largest basins is located in its own back yard ready for development.
This message resonates strongly with all levels of Brazil's government, as demonstrated by recent public statements of support from key individuals such as: the newly appointed Vice President of Brazil, Geraldo Alckmin, the State of Amazonas Governor, Wilson Lima, and the Mayor of Autazes, Andreson Cavalcante. Their support has helped progress our licensing process by having the President of Brazil's Federal court ("TRF-1") rule to reinstate our Preliminary (Social and Environmental) License while we wait to hear back from Brazil government Indigenous people agency ("FUNAI") on the submission of our Indigenous Consultation Study (the "ECI").  These are important, positive steps as we move closer to obtaining the Installation License required to start project construction.
As part of securing funding for project construction, banks providing debt financing require assurances that there are highly credible counterparties interested to purchase our potash along with price terms.  Last year the Company signed a binding take or pay potash offtake and river barge transportation agreements with Amaggi Exportação e Importação Ltda. ("AMAGGI"), one of the world's largest privately held soybean producer, and its logistics subsidiary, Hermasa Navegação da Amazônia Ltda.  Discussions are now being held with several other highly regarded companies to enter long term take or pay contracts for a further 1.5 million tonnes along with equity investment, with the remaining 200,000 tonnes of annual production will likely be reserved for sale a spot basis to allow for production flexibility.
Brazil Potash has completed work on our Environment, Social, and Governance ("ESG") strategy which can be found on the Company's website using this link https://brazilpotash.com/esg/.  With this strong framework in place, we had a highly regarded third party being Morgan Stanley Capital International ("MSCI") review and rate our policies and actions as a company. We are proud to announce we received an "A" rating which is in the top quartile of our producing peers. This rating validates our commitment to being a leader in this space.
Finally, we have spent a lot of time considering how best to create a strong board of directors to propel this project through its development and have narrowed in on some excellent industry and thought leaders. Please stay tuned as we will provide more information in subsequent shareholder updates.
Brazil Potash has advanced many of our key initiatives, but we remain laser-focused on getting the licensing across the line and being a strong pillar in our community as we focus on contributing meaningfully to global food security and most importantly, delivering strong shareholder returns.